The Best MATIC Wallet in 2022
What's MATIC?
MATIC is the governance token of the Polygon network, which is a platform aimed to improve the interoperability and scalability of the Ethereum network. With Honee wallet, you can earn MATIC easily. Intuitive interface, low fees, and fast yet cheap transactions all make Honee the best MATIC wallet of 2022.

Max. supply
10,000,000,000
Today, hundreds of users are already enjoying the convenience of the Honee crypto wallet. With it, you can store, exchange, and earn MATIC cryptocurrency at minimal fees, and thanks to a user-friendly interface, all operations within the wallet are clear and simple.
In the Honee crypto wallet, the MATIC token has the ticker symbol MATICBSC. It is a fully collateralized asset that has been mirrored from the Binance Smart Chain network by Minter oracles.
MATIC's smart contract on BNB Chain:
bscscan.com/token/0xcc42724c6683b7e57334c4e856f4c9965ed682bd
Minter Hub's smart contract:
bscscan.com/address/0xf5b0ed82a0b3e11567081694cc66c3df133f7c8f
How to Create the Best MATIC Wallet 2022
Creating the best MATIC wallet in 2022 is very easy. To do that:
Visit Honee homepage;
Click on the registration button and save the proposed 12-word phrase in a safe place on your computer or paper;
Remember that if the passphrase is lost, it will be impossible to restore;
Activate your wallet by clicking Launch Honee.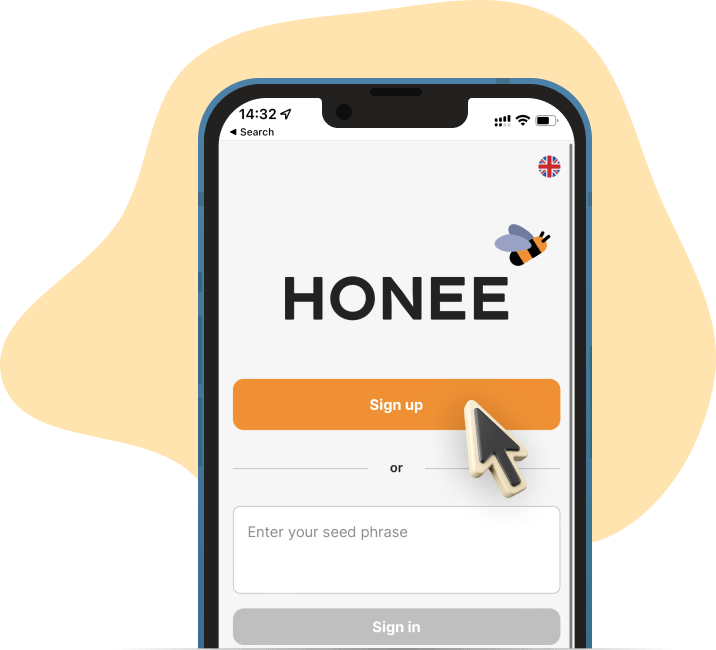 Managing your assets has never been so easy and safe. When creating the Honee crypto wallet, our team tried to take into account all possible shortcomings. That is why today, we think it's safe to call Honee the best wallet for MATIC in 2022.