How to Buy Ethereum (ETH) in 2022
In this guide, you'll learn step by step how to buy Ethereum in 2022 with any token that the Honee crypto wallet provides support for.
1Deposit
To buy Ethereum, an address in the Honee crypto wallet is needed. You may sign in using the one you've created already or set up a fresh one.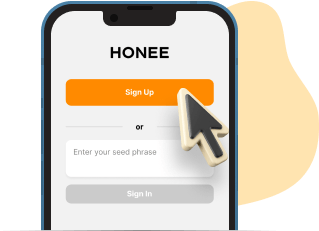 Upon logging in, you'll be taken to your personal wallet. Now, you have to replenish it with the cryptocurrency that you store somewhere else. To do that:
Click the Deposit button on the home screen
Send the crypto you've chosen to the address you see
Transfer the necessary amount (for example, from an account on an exchange or a different wallet)
After the transaction has been completed, the deposited amount will show up on your balance.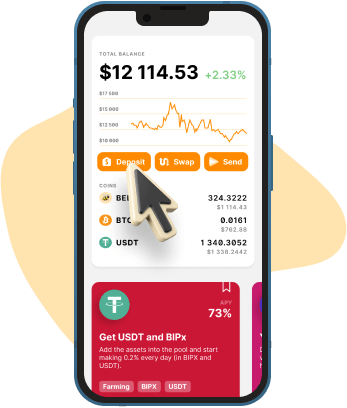 2How to Buy Ethereum 2022
Once your wallet has been replenished with the tokens you'd want to swap for Ethereum, click on Swap or pick the Buy Ethereum card.
In the newly opened window:
Select the coin you'd like to spend
Enter the amount
Pick the coin under the ticker ETH (if you've opted for the Buy Ethereum card, it'll be set by default)
Check the price and the receivable amount of ETH
Click Confirm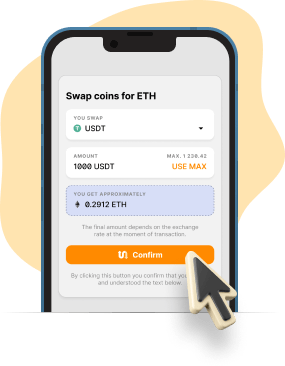 After the buy Ethereum transaction has been carried out, it will be shown on your balance.
Ethereum Price
There are two ways how you could find out the price of the second-biggest cryptocurrency:
Through the Buy Ethereum card (or when you click Swap)
On the page of the balance, press ETH to see the price chart for Ethereum
We hope that after reading this article, you have an answer to the question, How to buy Ethereum in 2022? and will use Honee!